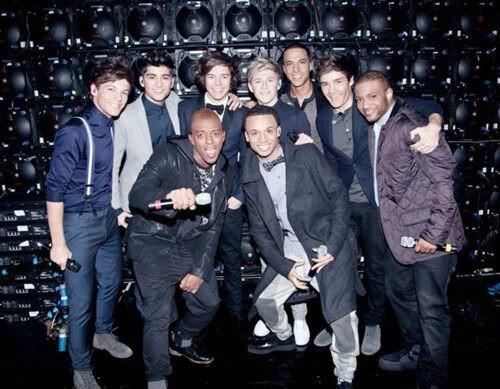 JLS on koos olnud 6 aastat ning nüüd nad lähevad lahku.

Kuigi 1D ja JLS on rivaalid, on 1D poisid neid toetanud.

Louis tweetis: "Sad to hear about JLS . Wish them all the best of luck in what they go on to do."    (Kurb kuulda JLS-i kohta. Soovin neile kõige paremat kõiges, mida nad hakkavad tegema.)

Niall: "Love always lads"

Mõned isegi räägivad, et ilma JLS-ita poleks ka One Directionit. Kuna JLS-i liige Oritse oli see, kes julgustas Liamit uuesti X-factori katsetele minema.